Adjectives are words that are used to describe persons, things, animals, birds, etc. Adjectives tell us about the size, colour, shape, size, etc.
Adjectives are also known as describing words.
Look at the following sentences:
1. My grandfather is an old man.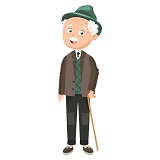 2. Look at the beautiful flower.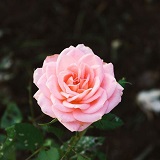 3. This palace is very big.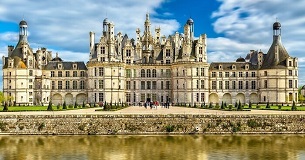 4. I like cold coffee very much.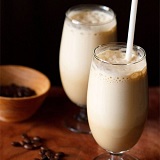 In the above sentences, 'old, beautiful, big and cold' are adjectives.
Exercise
Identify the adjectives in the following sentences.
1. The mangoes are ripe.
a. The
b. Mangoes
c. Are
d. Ripe
2. Our cat has small ears.
a. Cat
b. Small
c. Ears
d. Has
3. Bolt is a fast runner.
a. Fast
b. Runner
c. Bolt
d. A
4. There is a round table in my room.
a. room
b. there
c. round
d. table
5. There were many flowers in the shop but I liked the red one.
a. One
b. Red
c. Were
d. Flowers
6. A spider has eight legs.
a. Legs
b. Spider
c. Has
d. Eight
7. The cat with a long tail ran after a mouse.
a. The
b. Tail
c. Long
d. Ran
8. An old man is waiting for you outside the school.
a. Old
b. Waiting
c. You
d. School
9. A giraffe has a long neck.
a. Giraffe
b. Neck
c. A
d. Long
10. I saw a huge elephant in the zoo.
a. Saw
b. Huge
c. Zoo
d. Elephant

Answers
1. D
2. B
3. A
4. C
5. B
6. D
7. B
8. A
9. D
10. A