A contraction is a word made by shortening and combining two words. Words like can't (can + not), don't (do + not), and I've (I + have) are all contractions.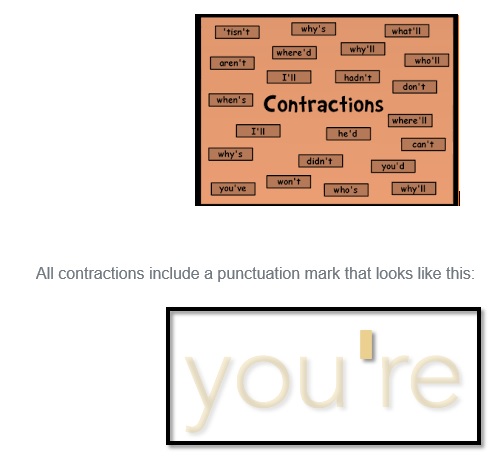 This is an apostrophe. Knowing where to put the apostrophe can seem tricky, but there's a pretty simple rule that works with every contraction.
Remember how we said contractions are made of two words that have been shortened? The apostrophe replaces any letters that are in the original words, but that aren't in the contraction.
For instance, the contraction couldn't means could not. As you can see, the o in not isn't in the word couldn't.
The apostrophe goes in its place, right between the n and t.