Alert:
You are not allowed to copy content or view source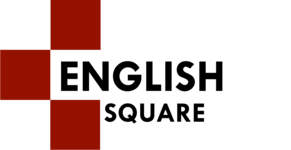 IEO Result Declared
Check here
| Register for Maths, Science, English, GK Olympiad Exam
Click here
| Check Olympiad Exam Dates
here
| Buy Practice Papers for IEO, IOEL, HEO, IOEL etc
here
|
Login here
to participate in all India free mock test on every Saturday
Jumble Words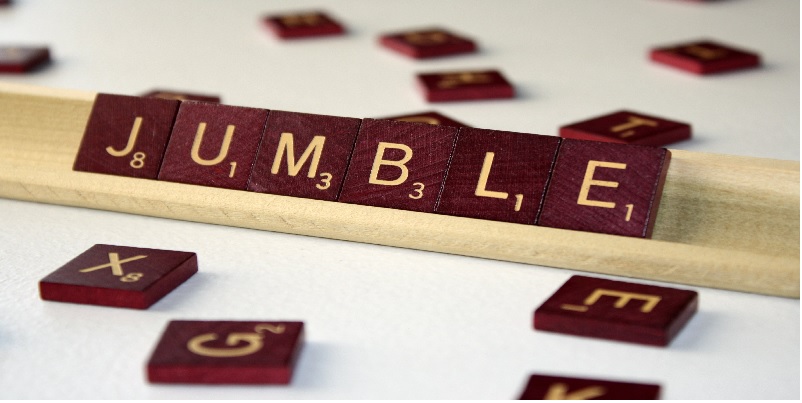 ---
Agree or not, jumble words are always fun to solve. They give pleasure as well as test our grammatical knowledge to an extent of their difficulty.
But first, let's know what are jumble words? Jumble words are the words which are not properly arranged and don't have any meaning of their own, but once when they are properly arranged, they have complete sense and meaning as a sentence.
Let's Solve
Starting from easier we'll slowly go to tougher
blind / is /he

She / train / catching / is

some / give / sunshine / me
Answers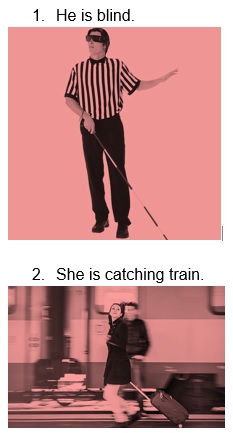 Give me some sunshine.
Recap
Jumble Words are irregularly arranged set of words that require proper arrangement.

It is always fun to solve jumble words.

Practice and experience are the 2 key points for polishing your ability to solve jumble words.
Quiz for Jumble Words
Q.1

Arrange the following letters to form a meaningful word.

ACRLIEG

a)
Cierlag
b)
Lagrice
c)
Ricegal
d)
Glacier
Q.2

Arrange the following letters to form a meaningful word.

SURREPSE

a)
Suresper
b)
Perssure
c)
Pressure
d)
Presures
Q.3

Arrange the following letters to form a meaningful word.

NICNTETON

a)
Continent
b)
Ticontnen
c)
Contentin
d)
Connentit
Q.4

Arrange the following letters to form a meaningful word.

NPALMTIU

a)
Paltimun
b)
Paltinum
c)
Multipan
d)
Platinum
Q.5

Arrange the following letters to form a meaningful word.

IVNCAOAT

a)
Cavation
b)
Caavtion
c)
Vacation
d)
Vaaction
Q.6

Arrange the following letters to form a meaningful word.

GNMCIAP

a)
Gincamp
b)
Macping
c)
Pamcing
d)
Camping
Q.7

Arrange the following letters to form a meaningful word.

RUNAST

a)
Saturn
b)
Turnas
c)
Sanurt
d)
Rustan
Q.8

Arrange the following letters to form a meaningful word.

MRTHHY

a)
Mythhr
b)
Rhmyth
c)
Rhythm
d)
Rhtyhm
Q.9

Arrange the following letters to form a meaningful word.

GTARUI

a)
Guirat
b)
Guitar
c)
Taguir
d)
Targui
Q.10

Arrange the following letters to form a meaningful word.

FODFLIAD

a)
Fodilfad
b)
Faddilof
c)
Lidaffod
d)
Daffodil
Your Score: 0/10