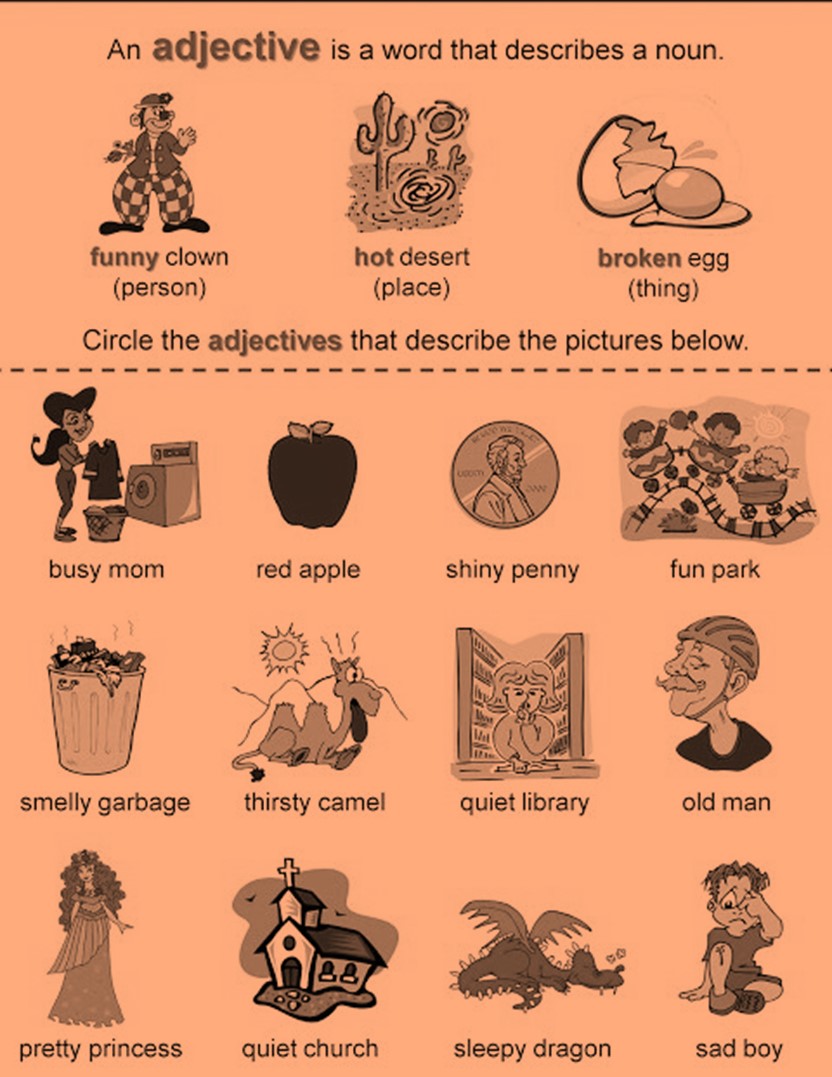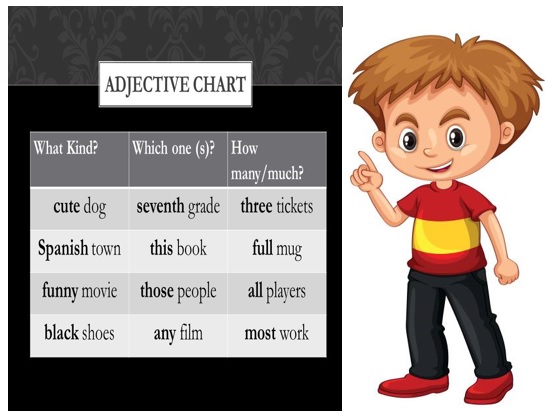 Examples:
They live in a beautiful house.

Lisa is wearing a sleeveless shirt today.

Linda's hair is gorgeous.
Adjectives are further divided into 5 types
Descriptive Adjectives
Descriptive adjectives are the most common types of adjectives. These adjectives are used to tell about the quality or kind of the noun or pronoun they are referring to.
Examples:
Erika is tired.

Kevin's reflexes are amazing.
Adjectives of Quantity
These adjectives are used for determining a number, used for answering the questions, "How many?" or "How much?"
Examples:
Twenty-one students failed the exam.

The seeds need more water to grow.
Demonstrative Adjectives:
Demonstrative adjectives are used to point out pronouns and nouns, and are always used before the words they are referring to.
Examples:
I used to wear this kind of dresses.

When the little girl tripped over a wire, she dropped her toy and broke it.
Possessive Adjectives:
These kinds of adjectives are used to show ownership or possession. They always come before the related noun.
Examples:
I can't wear my dress as I have become fat.

Shakshi has lost her dog.
Interrogative Adjectives:
Interrogative adjectives, as the name suggests, are used while asking questions, and are always followed by a noun.
Examples:
Which movie are you watching?

What is that in your hand?
Recap
Descriptive Adjectives

Adjectives of Quantity

Demonstrative Adjectives

Possessive Adjectives

Interrogative Adjectives