Isn't the same a bit weird? If so, then what to do?
To replace the word Vihaan in the sentence we can use words like him, his and in the sentence. Now, have a look at the sentence
"I had gone to Gujarat for my brother Vihaan's wedding. He looked amazing in his outfit and his wedding was awesome. The whole family had a great time in his wedding."
Doesn't it sound well now?
These words he, him and his which you used in the sentence to avoid the repetitive use of the common noun Vihaan are known as Pronouns.
Now the question is what actually are pronouns?
Definition of Pronouns
Pronouns are defined as the words which replace nouns in any sentence. They basically avoid the repetitive use of nouns in the sentence.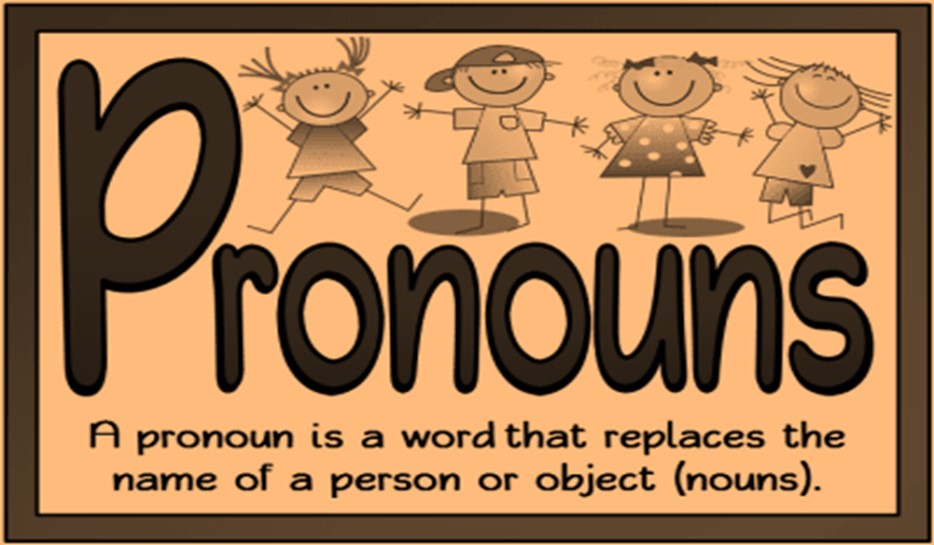 Classification of Pronouns
For simplicity, pronouns are classified into two types that are personal pronoun and possessive pronoun, but the actual classification of pronouns includes its nine types.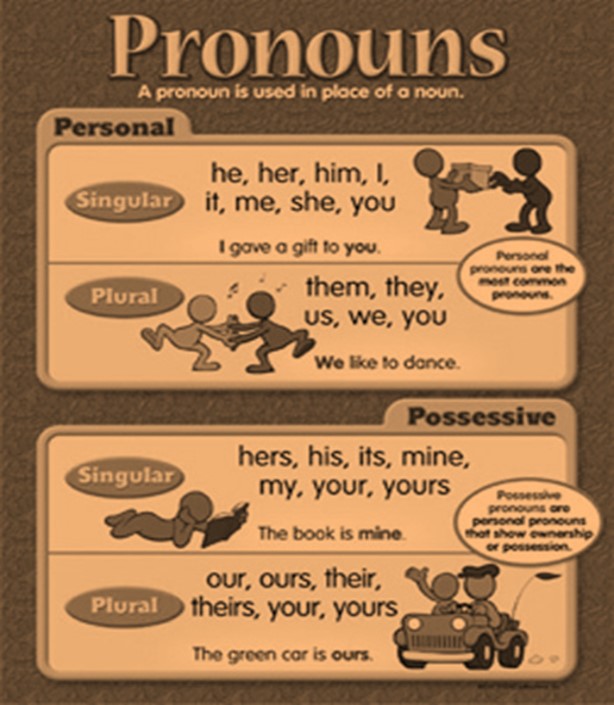 Demonstrative Pronouns are quite specific. They replace the nouns which have already been mentioned in a sentence. That, this, these, those are the examples of demonstrative pronouns.
Indefinite Pronouns aren't specific. They are used when one needs to refer a thing or a person which or who isn't specified or mentioned anywhere. Everybody, somebody, no one, each, all, every, none are the examples of the indefinite pronouns.
Reflexive and Intensive Pronouns are one of the easiest pronouns.
Reflexive pronouns include –self at the end. For example, myself, yourself, himself etc. while the intensive pronouns are used to emphasize on the antecedent or the noun. Now carefully look at the two sentences,
(i) Siddharth praised himself for his good marks in the final examinations.
(ii) Mr. Sharma built his house all by himself.
In the first sentence there is no emphasis made and so it is the example of reflexive pronoun. But in the second sentence "Mr. Sharma built his house" and "Mr. Sharma built his house all by himself" have similar meanings but the word himself, indicates that Mr. Sharma is solely responsible for making his house, thus an emphasis is developed in the second sentence so it is an example of intensive pronoun.
Possessive Pronouns reflect ownership. My, our, mine, ours, yours, his, hers, theirs are all the examples of possessive pronouns.
Interrogative Pronouns are to ask questions. Who, whom, what, why are the examples of the interrogative pronouns.
Recap
Personal Pronouns take place the position of a specified person, place or a thing.
Antecedents the nouns which are mentioned at the beginning of any sentence.
So, this was all the basics of pronouns. Hope this makes your concepts clearer!