Alert:
You are not allowed to copy content or view source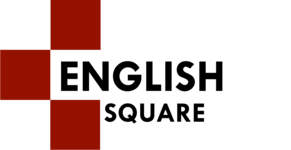 Check Olympiad Exam Dates
here
| Buy Practice Papers for CREST Olympiads
here
| Individual Registration will close soon on CREST Olympiads.
Apply now
|
Login here
to participate in all India free mock test on every Saturday
Analogies and Spellings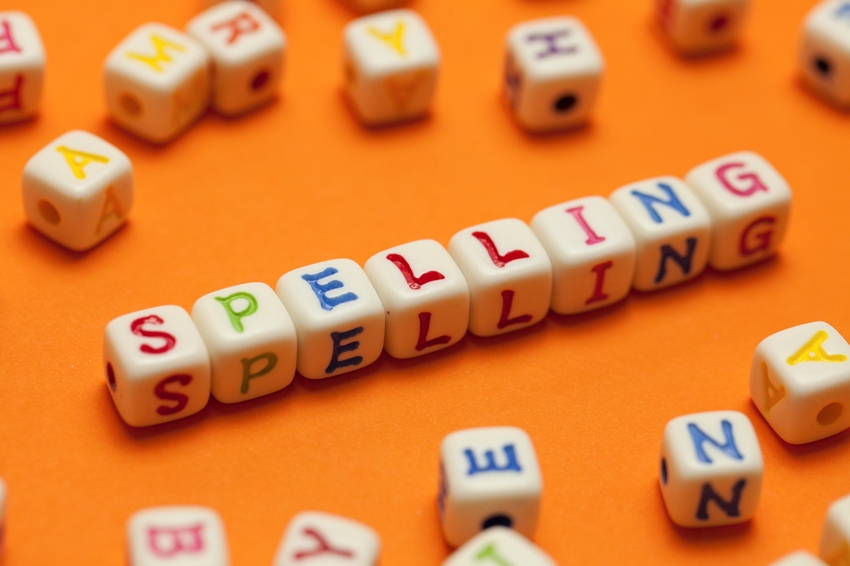 ---
Analogies
It is the comparison between different things that have same features. It is used for the purpose of clarification or explanation.
Analogy in Action and Object
Examples –
Climb : Mountain

Throw : Football

Write : Essay
Analogy in Synonyms
Examples
Evil: Wicked

Copy: Imitate

Cute: Adorable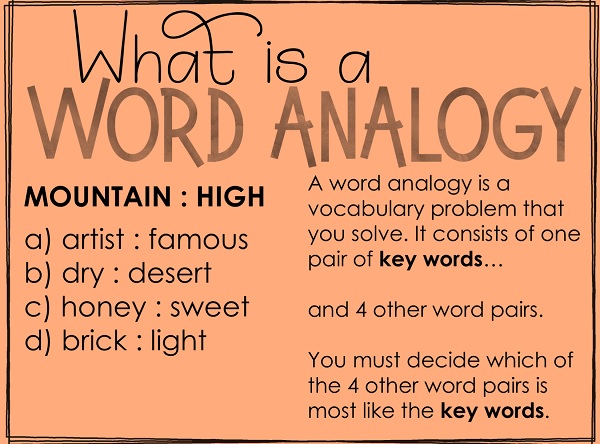 Analogy in Antonyms
Examples
Poor: Rich

Dark: Light

Under: Over
Analogy in Location
Examples
Letter: mailbox

Camel: Desert
Analogy in Classification
Examples
Checkers: Game

Squash: Vegetable
Analogy in Function
Examples
Closet: Storage

Helmet: Protect
Analogy in Cause and Effect
Examples
Successful: Proud

Honesty: Truth
Analogy in characteristic quality
Examples
Pillow: soft

Giraffe: Tall
Analogy in Performer and Action
Examples
Teacher: teach

Student: Learn

Babies: Cry
Analogy in Performer and object
Examples
Baker: Oven

Actor: Stage

Juggler: Balls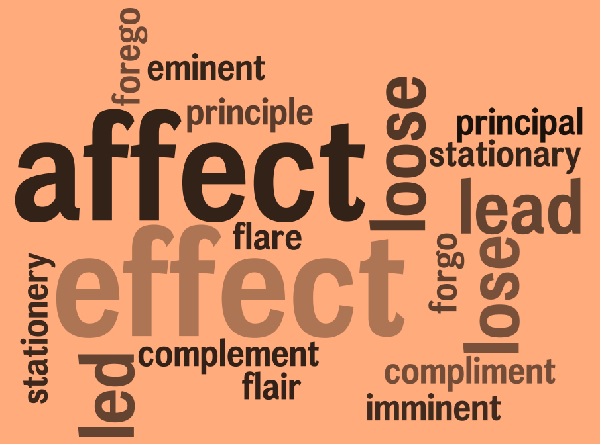 Spelling
Just like grammar and punctuation, spelling is also very important.

Poor and wrong spellings lead to poor communication

Spelling plays an important role in determining the quality of writing.
Words to care about
To and Too
To – It is used as an indirect object or infinitive (To play, to run). It is also used as a preposition.

Too – It is an adverb and adds the information to the verb. (You too should greet your elders like your sister)
Their, There, They're
Their – Shows belongingness and is a possessive form

There - It is an adverb which indicates location

They're – It is said to be a contraction of they are.
Accept and Except
Accept - It is used in terms of receiving something (I accept your invitation).

Except – It is quite used as a preposition which means 'but'.
Some common spelling mistakes and corrections
Separate not seperate

Occasional not ocassional

Dependence not dependance

Desperate not desparate

Incidentally not incidently
Quiz for Analogies and Spellings
| | |
| --- | --- |
| Q.1 | Answer the following question on analogies by choosing the appropriate option: OPTIMIST: CHEERFUL :: PESSIMIST : _____ |
| a) | GLOOMY |
| b) | MEAN |
| c) | PETTY |
| d) | HELPFUL |
| | |
| --- | --- |
| Q.2 | Choose the correct spelling: HINT: noisy |
| a) | obstruperous |
| b) | obstriperous |
| c) | obstreperous |
| d) | obstreepirous |
| | |
| --- | --- |
| Q.3 | Answer the following question on analogies by choosing the appropriate option: PLAYER: ACTOR :: CONCERT : _____ |
| a) | SYMPHONY |
| b) | MUSICIAN |
| c) | PIANO |
| d) | PERCUSSION |
| | |
| --- | --- |
| Q.4 | Choose the correct spelling: HINT: courageous |
| a) | mittlesume |
| b) | mettlesum |
| c) | mettlesome |
| d) | mittlesum |
| | |
| --- | --- |
| Q.5 | Answer the following question on analogies by choosing the appropriate option: SPONGE: POROUS :: RUBBER : ______ |
| a) | INFLEXIBLE |
| b) | SOLID |
| c) | MASSIVE |
| d) | ELASTIC |
| | |
| --- | --- |
| Q.6 | Choose the correct spelling: HINT: to beg |
| a) | cage |
| b) | caige |
| c) | cadge |
| d) | cdege |
| | |
| --- | --- |
| Q.7 | Answer the following question on analogies by choosing the appropriate option: PRIDE: LION :: SHOAL : _____ |
| a) | TEACHER |
| b) | FISH |
| c) | STUDENT |
| d) | SELF_RESPECT |
| | |
| --- | --- |
| Q.8 | Choose the correct spelling: HINT: lying on the back |
| a) | supine |
| b) | sepine |
| c) | supene |
| d) | sepine |
| | |
| --- | --- |
| Q.9 | Answer the following question on analogies by choosing the appropriate option: CANDID: INDIRECT :: HONEST : ______ |
| a) | UNTRUTHFUL |
| b) | TRUTHFUL |
| c) | FRANK |
| d) | WICKED |
| | |
| --- | --- |
| Q.10 | Choose the correct spelling: HINT: to protest |
| a) | reminstrate |
| b) | remonstrait |
| c) | remonstrate |
| d) | reminstraite |
Your Score: 0/10