Synonyms
A synonym is a phrase or a word that means exactly or nearly the same as another word or phrase in the same language. A word having the same or nearly the same meaning as another in the same language, as happy, joyful.
One of two or more words of the same language that have the same or nearly the same meaning in some or all senses is described as a synonym. They are the words that are similar to another word. They can be lifesavers when you want to avoid repeating the same word again and again. Sometimes the word you have in mind might not be the most appropriate word, which is why finding the right synonym can be a lifesaver.
Here is a list of adjectives and their synonyms that are commonly used to describe people.
Beautiful: Attractive, Pretty, Lovely

Fair: Objective, Impartial, Unbiased

Funny: Humorous, Comical, Hilarious

Happy: Joyful, Mirthful, Upbeat

Honest: Honorable, Sincere, Trustworthy

Intelligent: Smart, Bright, Brilliant, Sharp

Introverted: Shy, Quiet, Withdrawn

Kind: Thoughtful, Considerate, Gracious

Lazy: Idle, Lethargic, Indolent

Mean: Unfriendly, Unpleasant, Bad-tempered

Rich: Affluent, Wealthy

Strong: Stable, Solid, Tough

Unhappy: Sad, Depressed, Miserable

Lucky: Auspicious, Fortunate

Positive: Optimistic, Cheerful, Sanguine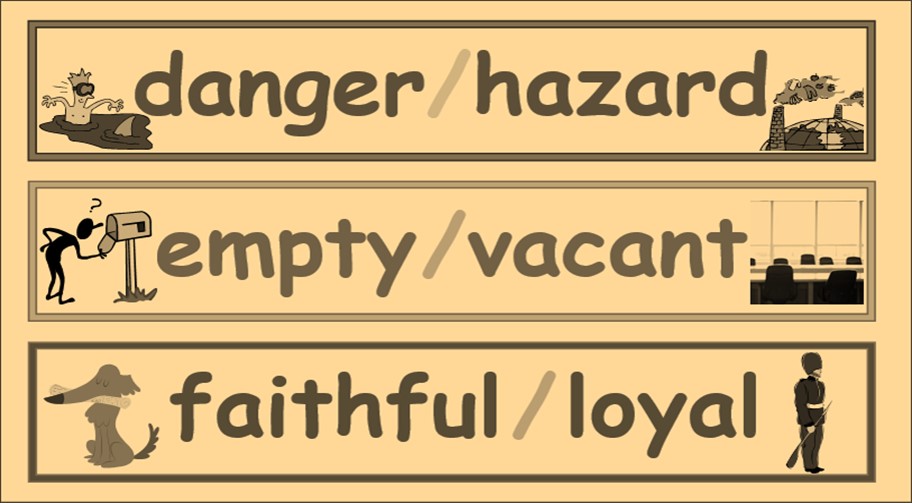 Antonyms
An antonym is a word that is the opposite meaning of another.
A word that has the exact opposite meaning of another word is its antonym. A word having opposite meaning to another. Fast is an antonym of slow. Life is full of antonyms, from the "stop" and "go" of a traffic signal to side-by-side restroom doors labeled "men" and "women" Most antonyms are pretty obvious, like "good" and "bad," or "black" and "white." Some words can be transformed into their antonyms simply by adding the prefixes "un," "in," or "non," as when "likable" is changed into its antonym, "unlikable."
The word antonym itself takes the Greek word anti, meaning "opposite," and adds it to -onym, which comes from the Greek onoma, or "name." So antonym literally means "opposite-name."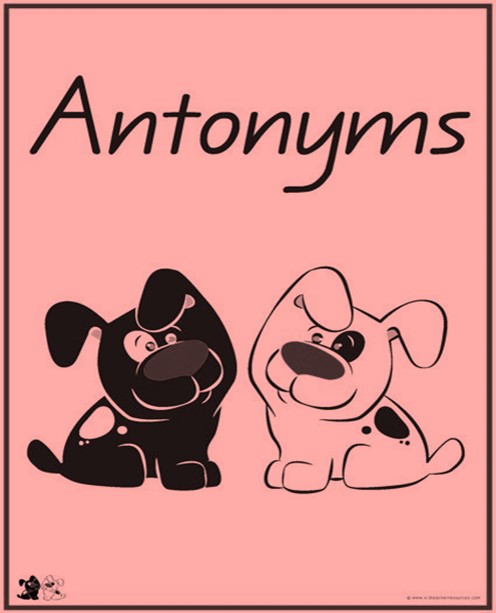 Antonyms can be used to show a contrast between two things or give clues to exactly what is meant. Below are some examples of antonyms.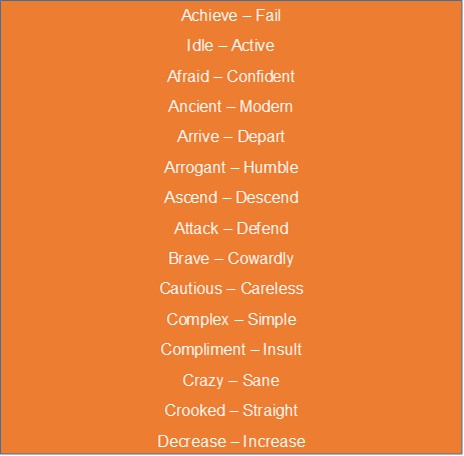 Recap