Alert:
You are not allowed to copy content or view source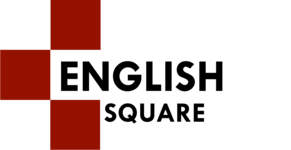 Check Olympiad Exam Dates
here
| Buy Practice Papers for CREST Olympiads
here
| Individual Registration will close soon on CREST Olympiads.
Apply now
|
Login here
to participate in all India free mock test on every Saturday
Synonyms and antonyms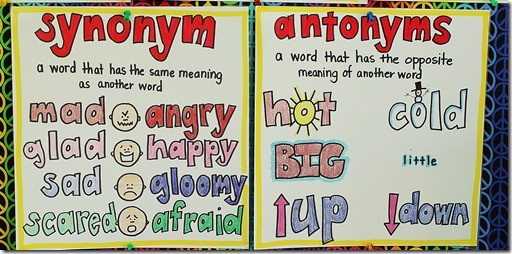 ---
Synonyms
A word which consists of the same meaning like another word is called a synonym. The words are different but have almost the same meaning.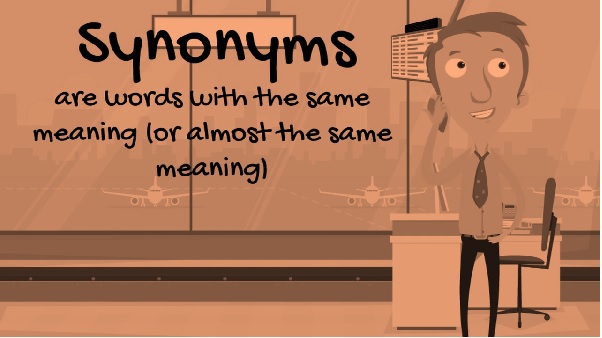 Antonyms
Antonyms are the words which have opposite meanings. Opposites are in a contradictory statement to one another.
Here is a list of some antonyms and synonyms to give a brief idea about the theory.
Synonyms
Absurd – Ridiculous, silly

Bliss – Happiness, joy

Callous – Cruel. Hard

Candid – Frank, sincere

Guilt – Crime, sin

Radiant – bright, brilliant

Zenith – summit, Top

Meager – Small

Grievous – sorrowful, painful

Abandon – give up, leave
Antonyms
Absurd – Rational

Insult – Esteem

Lethargic – Smart

Malice – Goodwill

Praise – Abuse

Refuse – Confirm

Safe – Exposed

Welcome – Insult

Vulgar – Cultured

Theory – Practice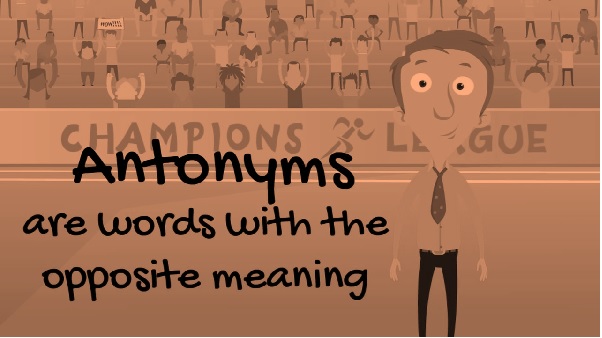 Homonyms
Words are said to be homonyms when they are pronounced or spelled in the same way but carry a different meaning.
Some examples of Homonyms are -
Principle – principal

Moral – morale

Coarse – course

Brake – break

To – too – two

Cite – site – sight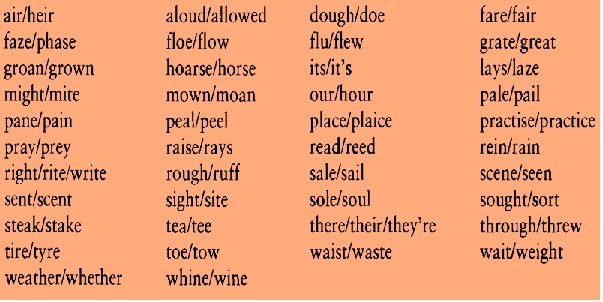 Words related to weather
Humidity

Weathering

Upwind

Climate

Hydrology
Words related to countries
Agrarian

Georgic

Bucolic

Countrified

Homey
Words related to languages
Dialect

Expression

Utterance

Conversation

Discourse
Words related to people
Body politic

Folks

Persons

Tribe

Clan
Quiz for Synonyms and antonyms
Q.1

Against each key word are given some suggested meanings. Choose the word or phrase which is nearest in meaning to the given word:

hypocritical

a)
resentment
b)
irritated
c)
wrath
d)
pietistic
Q.2

Against each key word are given some suggested meanings. Choose the word or phrase which is nearest in meaning to the given word:

spy

a)
pique
b)
exception
c)
affronted
d)
informer
Q.3

Against each key word are given some suggested meanings. Choose the word or phrase which is nearest in meaning to the given word:

jewels

a)
flaxen
b)
splendid
c)
opportune
d)
gemstones
Q.4

Against each key word are given some suggested meanings. Choose the word or phrase which is nearest in meaning to the given word:

provisional

a)
makeshift
b)
disappointed
c)
contrite
d)
rueful
Q.5

Against each key word are given some suggested meanings. Choose the word or phrase which is nearest in meaning to the given word:

omnipotent

a)
almighty
b)
strong
c)
brawny
d)
athletic
Q.6

Against each key word are given some suggested meanings. Choose the word or phrase which is nearest in meaning to the given word:

life

a)
pep
b)
fullness
c)
raw
d)
artistic
Q.7

Against each key word are given some suggested meanings. Choose the word or phrase which is nearest in meaning to the given word:

pointer

a)
needle
b)
plank
c)
panel
d)
lath
Q.8

Against each word are given some suggested antonyms. Choose the most suitable:

alive

a)
expired
b)
living
c)
active
d)
animated
Q.9

Against each word are given some suggested antonyms. Choose the most suitable:

captivity

a)
imprisonment
b)
detention
c)
release
d)
internment
Q.10

Against each word are given some suggested antonyms. Choose the most suitable:

economize

a)
save
b)
cut back
c)
squander
d)
retrench
Your Score: 0/10