The letters from A - Z are used in various combinations to form words. These words have different meanings. These meanings help us to understand the language. They also help us to visualise different objects.
Simple Words with Their Meanings
Let us go through some simple and widely used words and their meanings. The pictures will help us to visualise the meanings.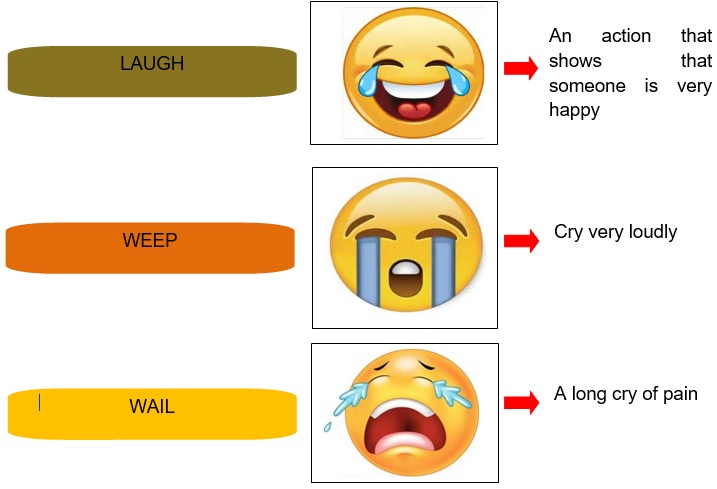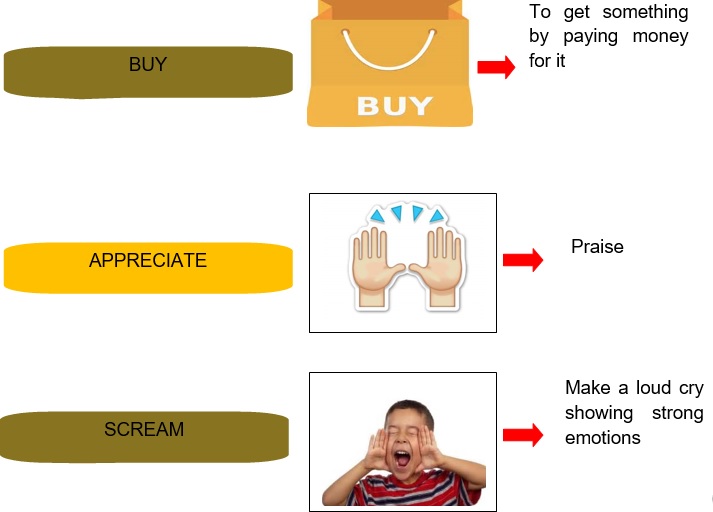 Words and Their Opposites
In the above examples, we have seen some commonly used words in day to day life and their meanings. Now some of the words from the above list have the exact opposite meanings. Pairs of such words that have opposite meanings are called opposites. Let us find such opposites from the above examples and learn some new pairs.
1) Laugh X cry/weep/wail
2) Buy X sell
3) Borrow X steal/lend
4) Whisper X Scream
5) Appreciate X insult
Recap
Meanings of words that we learned:
Laugh: An action that shows that someone is very happy
Weep: Cry loudly
Wail: A long cry of pain
Buy: To get something by paying money for it
Borrow: Take something with the intention of returning it
Whisper: Talk very softly
Swim: Moving in water with the help of particular action of arms and legs
Run: Move quickly using legs
Appreciate: Praise
Scream: Make a loud cry showing strong emotions.