Conjunctions are also called joining words. Conjunctions are used to join words or sentences.
Let's have a look at the following sentences.
• Anusha and Ananya are playing together.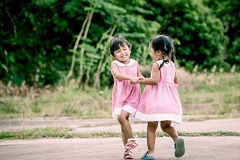 • He is playing but her sister is studying.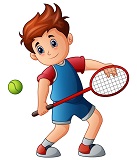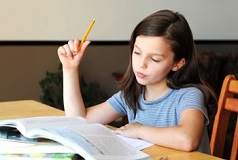 • Would you like to have tea or coffee?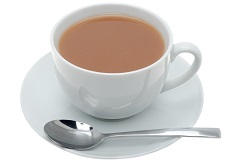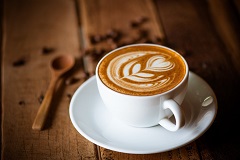 • I like her because she is always cheerful.
In the above given sentences, words 'and, but, or, because' are conjunctions.
Let us learn some commonly used conjunctions.
• And:
And refers to in addition to and used when the statements are similar.
1. Monika and Kavya are cooking.
2. I like bread and butter.
• But:
But is used to show contrast in ideas.
1. I like tea but not coffee.
2. James is lazy but Jason is active.
• Or:
Or is used to refer to one out of two options or possibilities.
1. A cup of tea or coffee
2. I will go swimming or hiking.
• Because:
Because is used to show reason of an action.
1. I did not come to school because I was ill.
2. I did it because I felt it was my duty.
Exercise
Fill in the blank with the most suitable option.
1) Hitesh likes juice ___ he does not like milk.
a. so
b. and
c. but
d. or
2) I got late _____ there was lot of traffic.
a. and
b. but
c. so
d. because
3) I will take a leave either today ____ tomorrow.
a. or
b. but
c. because
d. yet
4) I was tired _____ I had been working all day.
a. and
b. because
c. so
d. but
5) Read the passage ____ answer the questions that follow.
a. so
b. but
c. and
d. or
6) The food is hot ____ delicious.
a. yet
b. and
c. or
d. because
7) We can't go out ____ it is raining.
a. and
b. but
c. although
d. because
8) It is very cold outside. You should wear a coat ___ a scarf.
a. as
b. but
c. and
d. nor
9) Rohan is an intelligent boy ___ he does not work hard.
a. and
b. but
c. or
d. because
10) What do you prefer: reading _____ dancing?
a. or
b. and
c. but
d. because

Answers
I. C
II. D
III. A
IV. B
V. C
VI. B
VII. D
VIII. C
IX. B
X. A