The letters A- Z are used to form words. Words help us to understand meanings. Sometimes the letters in the words are jumbled. So we have to arrange them properly to form a meaningful word.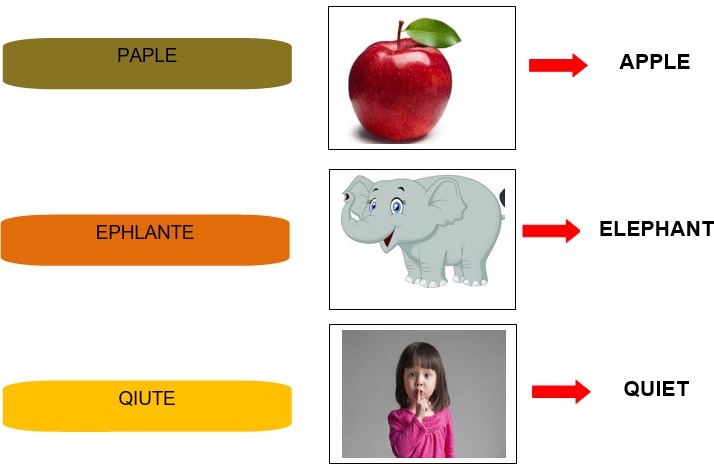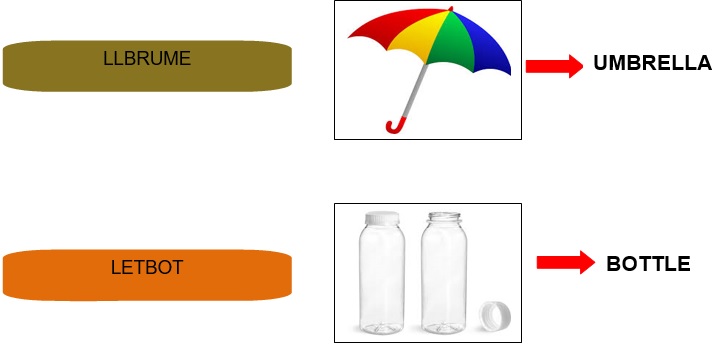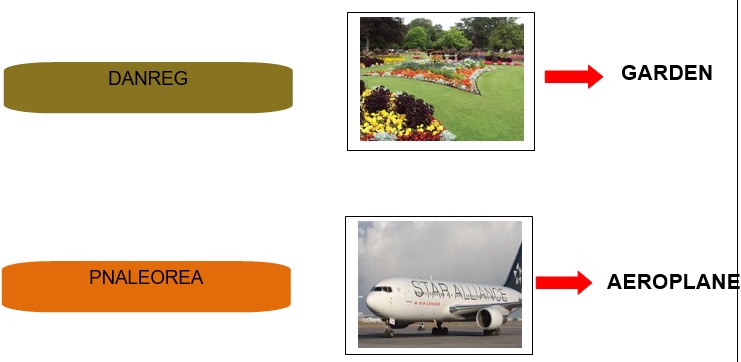 Let Us To Identify Few Jumbled Words
In the following examples, letters of few words are jumbled. Let us try to spell the correct words with the help of given pictures.
Let Us To Identify Sentences from Jumbled Words
The words of a sentence are jumbled and given below. Arrange the words in the correct order to form a meaningful sentence.
1. goes/school/to/everyday/She.
Answer: She goes to school every day.
2. football/play/to/likes/Tom
Answer: Tom likes to play football.
3. Janice/guitar/plays/school/in
Answer: Janice plays the guitar in school.
4. junk/Kids/food/eat/like/to
Answer: Kids like to eat junk food.
5. live/I/next/church/the/to
Answer: I live next to the church.
Recap
PAPLE = APPLE

EPHLANTE = ELEPHANT

QIUTE = QUITE

LLBRUME = UMBRELLA

LETBOT = BOTTLE

MORFUIN = UNIFORM

DANREG = DANGER

PNALEOREA = AEROPLANE