When we are learning to read and write, it sometimes becomes difficult to read long and difficult words. Instead, if the same words are represented using a picture, it becomes very easy to learn new words. Pictures also help to increase our imagination while reading and in making words.
Guessing Words from Pictures
Let us learn some new and slightly difficult words using pictures. While going through the words, we will also focus on their spellings as well. Here are few examples: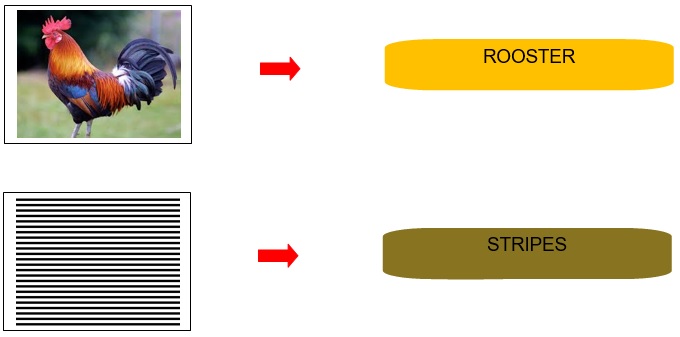 Recap
The new words learned with the help of pictures are a bulldozer, burglar, crocodile, mittens, slumber, prison, sketch, quail, rooster and stripes.