What is a Tense?
A tense is any form of a verb which allows you to show the time during which an or any action has taken place.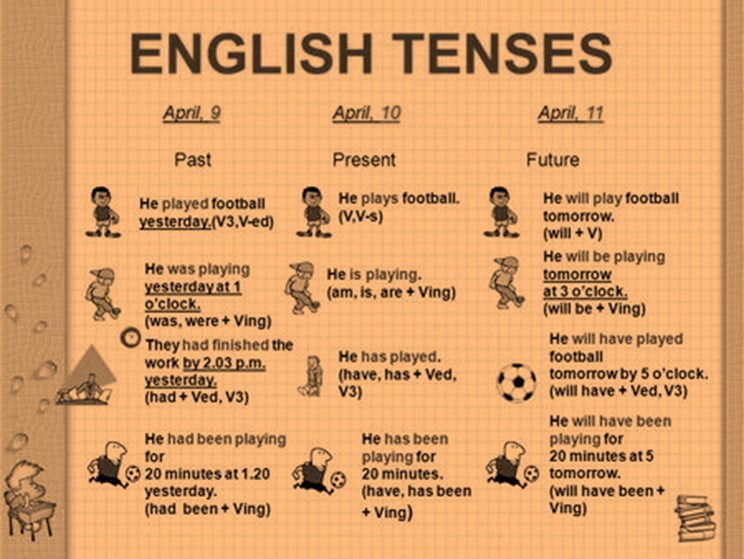 For example, "I am eating.", "I was eating" and "I will be eating"
Tenses are primarily of three kinds:

For example, I was late for school yesterday.
I already ate the chocolate.
I took bath.
I am late for school.
I am eating the chocolate.
I am taking a bath.
I will be late for school.
I will eat the chocolate.
I will take a bath.
Similarly, the above-mentioned tenses can be categorized into 9 different forms, which are as follows :
Present Continuous, Past Continuous, Future Continuous, Present Perfect, Past Perfect, Future Perfect, Present Perfect Continuous, Past Perfect Continuous and Future Perfect Continuous.
These concepts are extremely simple and I will be explaining each of them with enough examples which will clear all your doubts!
So let's begin with the first set of Continuous Tenses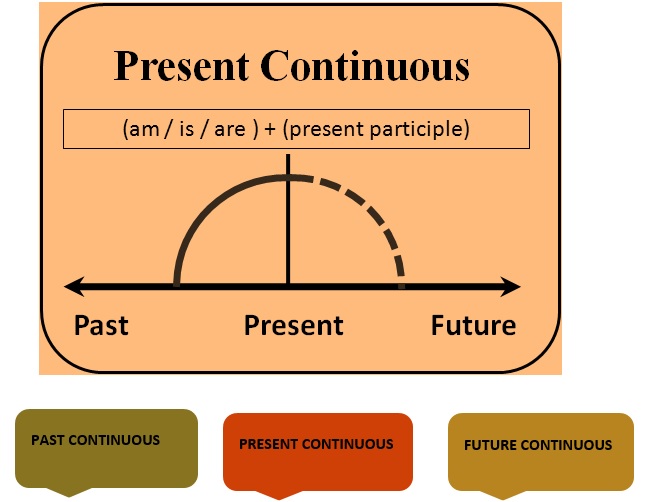 The baby was drinking milk from the bottle.
I was running late for school.
She was beginning to get anxious.
I am playing football today.
The baby is crying.
Sam is reading a book.
He will be feeling good tomorrow.
Maria will be coming here.
I will be writing a report.
Next, we move on to the Perfect tenses.

Past Perfect: Past Perfect tense is formed with the past tense form of "to have" combining it with the past participle of a verb.
I had walked five miles by lunchtime.
I had cleaned the stain off the door.
I had saved my document on your computer yesterday.
I have visited the Statue of Liberty.
We have decided to visit the mall.
Shira has worked in the newspapers for two years.
Jack will have finished his homework by the time his mother gets home.
She will have gotten ready by the time they leave the house.
Laura will have cleaned out the apartment before she gives back the key.
Finally, we will discuss the past perfect continuous tenses.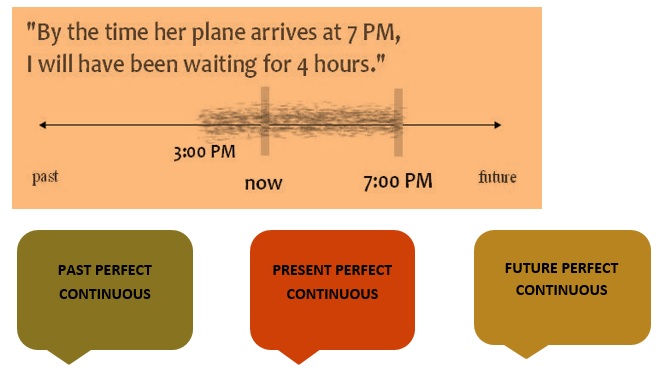 I had been working in the garden all morning.
She had been watching the movie for two hours.
I had been applying for jobs since 22nd August 2010.
She has been listening to music for two hours.
She has been living in Delhi since 2001.
I have been waiting for you for three hours.
Future Perfect Continuous:

Future perfect continuous tense is formed when an ongoing action or a situation will complete in the future. This form of tense uses modals such as "will", "have", "been" along with the verb participle (-ing word).
They will have been living in Delhi for five years.
The children will have been sleeping since 11 PM.
They will have been writing their homework for two hours.
We hope this article helped you in learning a little more about tenses and don't forget to Enjoy your path to mom,Relise every moment.