Verbs are also called action words. They are used to indicate different actions that we perform daily. We will learn a few verbs using pictures.
Simple Verbs
Let us go through some simple and widely used words and their meanings. The pictures will help us to visualize the meanings.
Most of the verbs end with 'ing'. That is what makes it easier to recognize the verbs in a given sentence.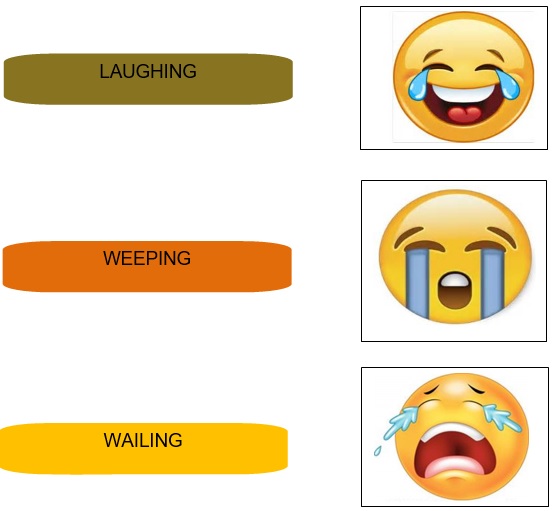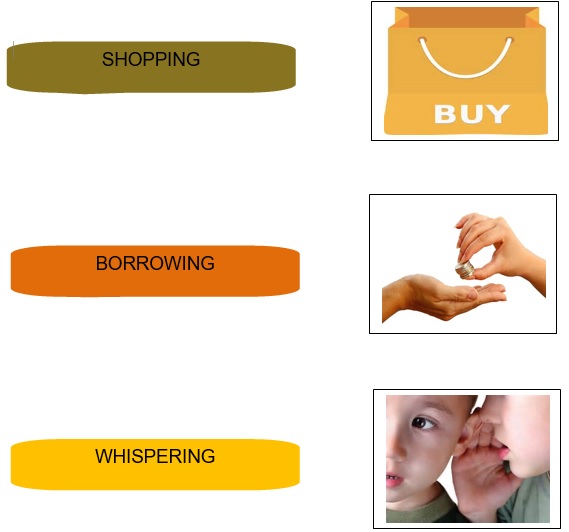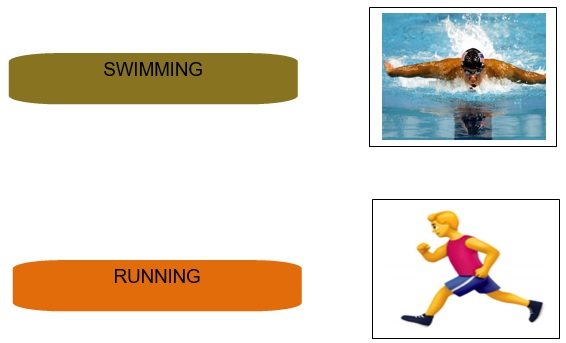 Identify the verbs from the following
1. chalk, duster, pen, teaching
Answer: teaching
2. boy, girl, child, talking
Answer: talking
3. book, chair, table, sit
Answer: sit
Recap
Verbs are action words.

Most of the verbs end in 'ing' and hence it becomes easier to recognize them in a given sentence.

Few examples of verbs are running, swimming, laughing, crying, shopping, borrowing etc.