Prepositions are words that are used to show relationship between noun/ pronoun and other words in a sentence.
Some commonly used prepositions are in, on, at, under, behind, with, etc.
Examples,
1. The cat is sitting under the table.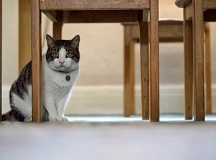 2. John is sitting on a chair.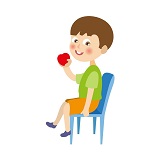 3. The ball is in the box.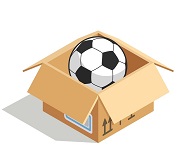 4. He is playing with his friends.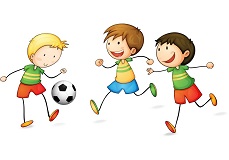 Exercise
Fill in the blanks with the most suitable option.
1. The kids were playing ______ the street.
a. on
b. under
c. in
d. with
2. There were many people ______ the concert.
a. at
b. on
c. behind
d. with
3. The sun disappeared ________ the clouds.
a. at
b. behind
c. with
d. on
4. There is a mark _____ your shirt.
a. under
b. in
c. on
d. at
5. Have you looked ______ the bed?
a. at
b. in
c. about
d. under
6. I have a client ______ me right now.
a. with
b. in
c. behind
d. on
7. He was lying _______ the floor.
a. under
b. on
c. with
d. in
8. I will meet you _____ the main entrance.
a. on
b. in
c. at
d. with
9. She is waiting for you _____ the sitting room.
a. below
b. under
c. on
d. in
10. We took shelter under an oak tree.
a. under
b. on
c. at
d. in
Answers
1. C
2. A
3. B
4. C
5. D
6. A
7. B
8. C
9. D
10. A