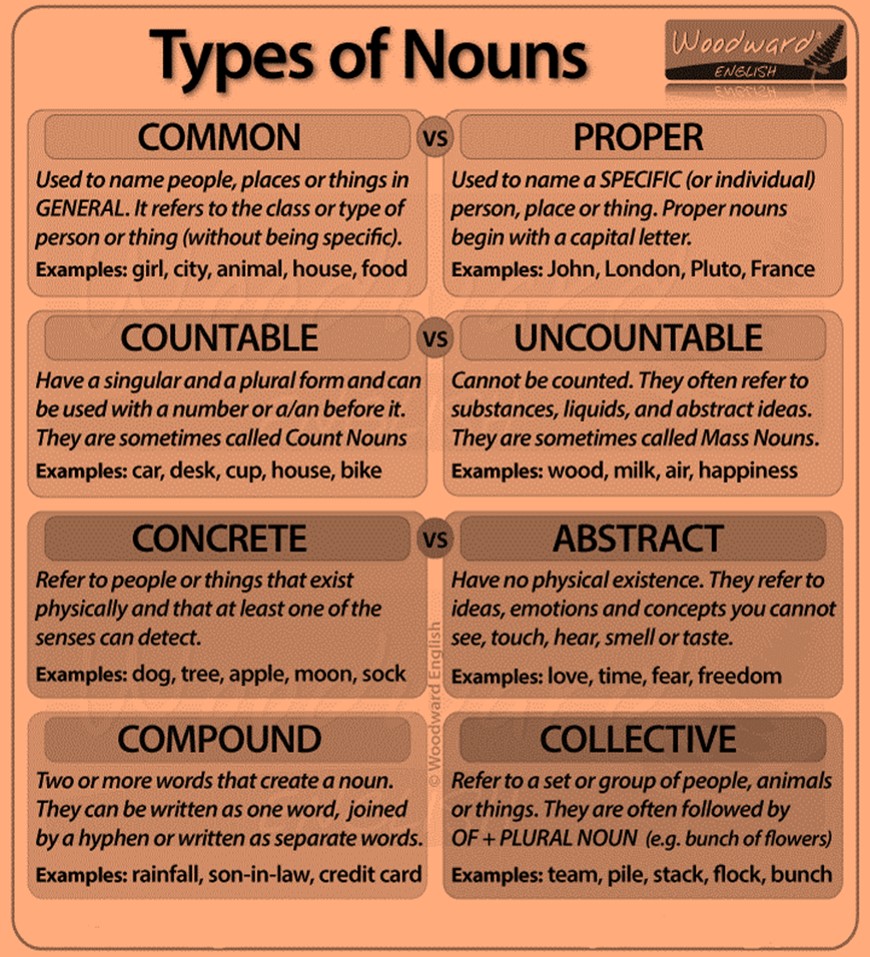 Proper Noun
A name used for an individual person, place, or thing, spelled with an initial capital letter
Examples: Jacob, Jane, London, Table, etc.
Common Noun
A noun that denotes a class of objects or a concept as opposed to a particular individual.
Examples: man, mountain, ocean, country, etc.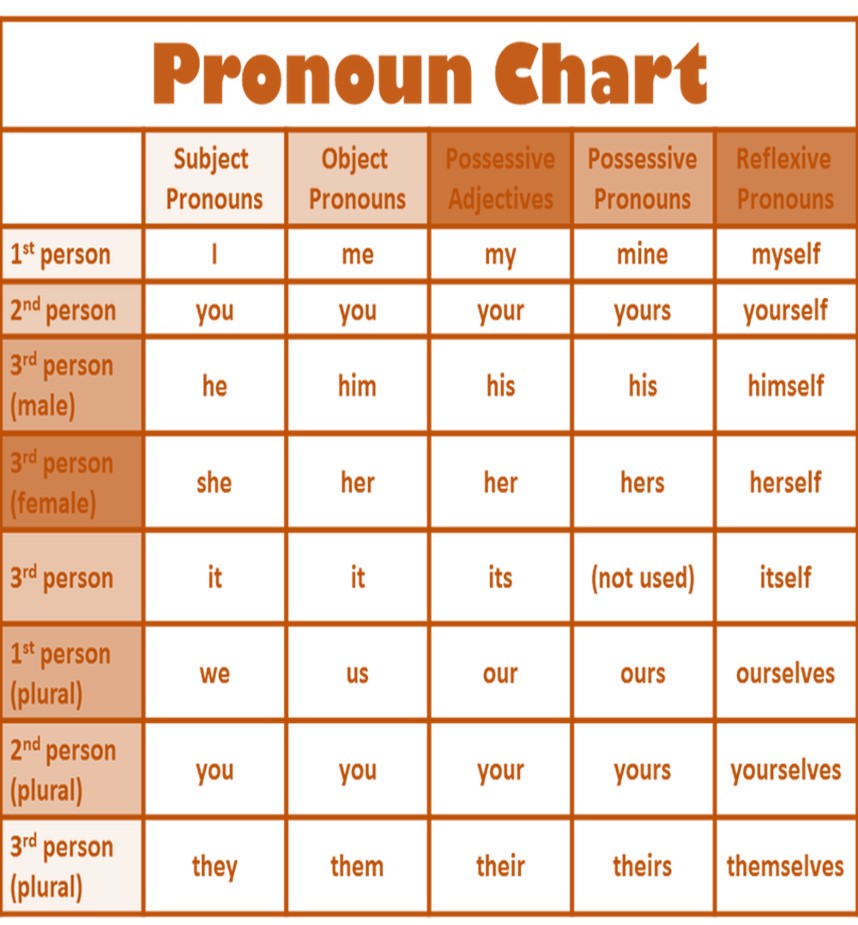 Examples:
We are going on a vacation.

Don't tell me that you can't go with us.

We ran into each other at the mall.

Someone spilled orange juice all over the countertop.
Recap
Nouns are words that are used to identify people, objects, or while naming.

They are broadly divided into Proper and Common nouns.

There are further types of nouns, like Countable- Uncountable, Concrete- Abstract, Compound- Collective.

Pronouns are words that function as noun phrases, that refer directly or indirectly to people or things.

Pronouns are further divided into Subject Pronouns(People), Object Pronouns(Objects), Possessive Pronouns(People's Possession), Reflexive Pronouns(Referring to People).